Editor's note: Find the latest COVID-19 news and guidance in Medscape's Coronavirus Resource Center.
It's unlikely that a safe and effective coronavirus vaccine will be ready for use before November 3, Susan R. Bailey, MD, president of the American Medical Association (AMA), said in response to a question after a speech she gave today at the City Club of Cleveland in Ohio.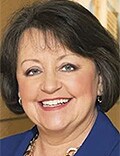 In contrast, President Donald J. Trump said yesterday that it is possible a vaccine will be available in the United States by Election Day, Reuters reported.
Bailey, a Fort Worth, Texas, allergist, noted that enrollment of vaccine candidates in phase 3 trials began around August 1. "We don't know how long it's going to take to enroll 30,000 people in the trials," she said.
"But even if we had 30,000 participants enrolled today, 90 days takes us to the first of November." Proving that a vaccine works against the coronavirus in that time frame, she said, "is incredibly optimistic, and it will be a challenge to make that happen."
Drugmakers have started recruiting participants for trials involving two vaccine candidates, one from Pfizer and BioNTech, a German company, and the other from biotech start-up Moderna, according to Modern Healthcare . The companies hope to recruit 60,000 participants over the next 2 months.
The process of recruitment has been rapid, Bailey noted, partly because the federal government has poured money into the trial network that is being used for recruitment. Volunteers will be randomly sorted into placebo and vaccine groups, and researchers will see how many people in each group get infected.
"We're not going to deliberately expose people to the coronavirus; that would be unethical," Bailey pointed out. "So it's going to take time to see how many people in their regular course of life and work get the virus. One reason why healthcare workers are being strongly recruited is they're going to be exposed to the virus much more often."
In response to another question, Bailey said that with only 90 days' worth of data the scientists wouldn't know whether the vaccine has long-term efficacy. "That's one of the reasons that phase 3 trials have to last long enough to get you the data that you need, so you have statistics that you can properly analyze."
In her remarks, Bailey was careful not to denigrate Operation Warp Speed, the government's program to compress the typical multiyear process of vaccine development into several months. However, she said, "It's an unfortunate name in my opinion, because safety and efficacy are always the number one priority when it comes to vaccine development.
"Whether it's accurate or not, this title sends a bit of a mixed message. Yes, we're all incredibly eager for a vaccine to fight COVID-19. But if it's not safe and it's not effective, it's going to create more problems than it will solve."
The government agencies in charge of Operation Warp Speed "have set an ambitious goal of 300 million doses of a safe and effective COVID-19 vaccine by January 2021," the AMA president continued. "However this plays out, it's critical that physicians and patients have total confidence in the vaccine and the process that led to its development.
"This is something the AMA is going to continue to monitor very closely. That means analyzing the peer reviewed research and data and not just taking the information sent out in press releases and news articles," Bailey added.
Correct Healthcare Inequities
It's "incredibly important" to have African Americans and Latinx people represented in the clinical trials, Bailey said. "It's important because people of color who live in disadvantaged communities are very hard hit by COVID-19, and it's important that they trust the vaccine and the medical establishment so they'll feel comfortable about getting the vaccine."
The National Academy of Medicine, she said, is developing a framework for equitable distribution of the coronavirus vaccine to the public in conjunction with the vaccination advisory committee of the Centers for Disease Control and Prevention. She said she is confident that communities of color will be high on the list of priority groups, along with health workers and elderly people.
Bailey emphasized the need for everyone older than 6 months to get an influenza shot this year — an argument that infectious disease experts have been increasingly making.
Because of the COVID-19 crisis, she said, pharmaceutical companies will ensure that supplies of the influenza vaccine are plentiful. She added that if someone gets a flu shot there is no reason why they shouldn't later be inoculated against the coronavirus when a vaccine is available.
Despite assertions by the Trump Administration that COVID-19 tests and personal protective equipment are no longer in shortage, Bailey said that the government should use the Defense Production Act to ensure that supplies of these materials are adequate. One reason for this is to ensure that physician practices can safely reopen, she explained.
"This is where the majority of Americans go for routine and, in some cases, urgent care. Our health system cannot afford to keep private practices shut down. Research shows that people have been delaying check-ups for chronic conditions during this pandemic, and that simply cannot go on. It will simply create worse problems for people down the road."
For more news, follow Medscape on Facebook, Twitter, Instagram, and YouTube.