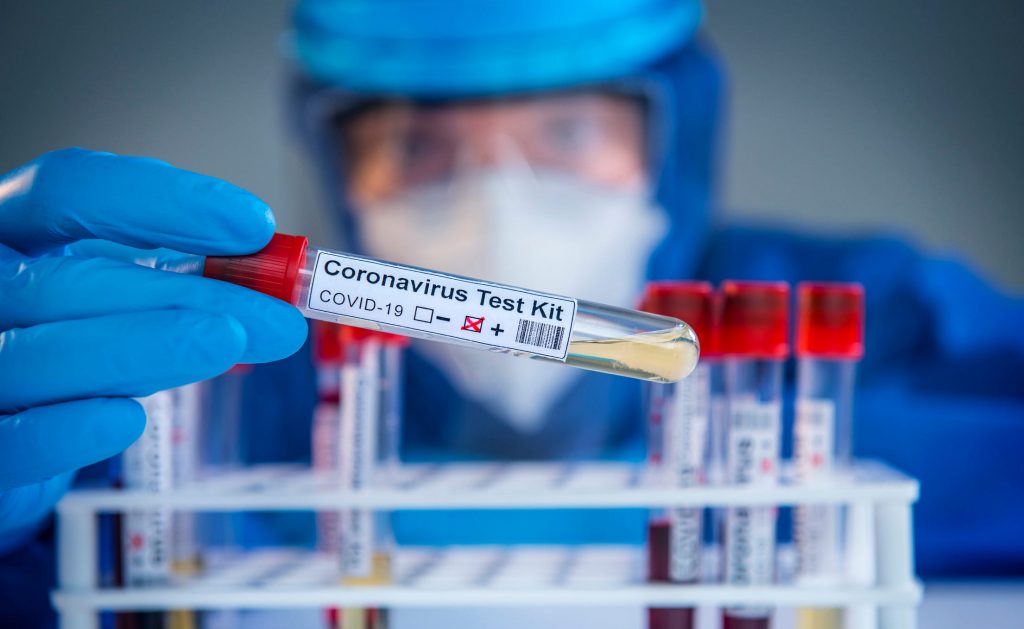 Five months into the COVID-19 pandemic and we have learned a lot. It is clear that the keys to getting control of the virus, until a vaccine is available, is a combination of personal actions (hand washing, social distancing, wearing a mask), and public health interventions like testing, contract tracing and isolating positive cases.
Testing has been a challenge since the onset of the pandemic. This was due in part to a lack of supplies (called reagents) to run the tests as well as labs being set up to process samples. We also needed to undertake setting up testing centers, which usually required outdoor setting and lots of PPE for workers staffing these testing sites. As a country, we continue to struggle with providing tests, processing them in a timely manner and then being able to do the back end work to curb infections.
Who can get a test?
There is great variability on this across the country. In some locations, tests are only available to those with symptoms or those with a known exposure to someone else with COVID-19.
In other areas of the country, anyone who wants a test can get a test.
However, the availability of tests can also vary from day to day, as can the length of time to get results from the test. Also, if supplies are limited to perform/process tests, those with symptoms/known exposures may be prioritized over those who don't have symptoms.
What kinds of tests are available?
There are two types of tests available: diagnostic and antibody testing. The difference between these two is that diagnostics tests show that you have an active viral infection, the antibody shows that you had been exposed and your body has produced antibodies to the virus.
Learn more about the different kinds of tests available here.
Will my insurance cover the test?
Maybe. Again, there is great variability with this around the country. In some areas, tests are being provided free of charge to everyone. In other areas, your insurance may be billed for the test. And finally, you may have to pay out of pocket for a test. This was the case for me when I got a rapid test in Massachusetts. The cost was $160 and the testing site would not bill insurance. However, I was able to use my healthcare spending account dollars towards this test (as it was an "uncovered medical expense").
Beware: if your insurance is billed, there is no guarantee of coverage. Some insurance companies have made policies about paying for COVID testing and treatment, many have not. Your insurance may also not cover the test if you have no symptoms. It's best to call your insurance carrier ahead of time regarding covering the test. Keep in mind, if you need an office visit for the test, you will also be responsible for your office visit copay.
What about travel and testing?
As I mentioned above, I got a test last weekend in Massachusetts. This was because Massachusetts has put into effect travel restrictions requiring two weeks of quarantine after your arrival in the state UNLESS you can produce a negative test result taken within 72 hours of entering the state. I do think that as more states emerge as "hot spots" these travel guidelines are going to become more of the norm. If you are planning a vacation, I recommend you look into the rules for travel BEFORE you go. This may also help you identify testing opportunities available to you both at home and at your destination location.
Key Takeaways
If you want or need to get a test for COVID-19, planning and flexibility is essential.
Check with your local health department for local resources and guidance.
If your area does not have a local health department, hospitals and health clinics in your area can also be a great source for testing information.
Testing guidelines, rules and availability are changing all the time. Stay up to date with what is happening in your local area.
If you are having a scheduled medical procedure, most healthcare providers will pre-schedule a COVID-19 test before your procedure. A procedure usually does not include routine chemotherapy and radiation. Be sure to talk to your team about this when you schedule your procedure.
Continue to practice personal safety measures like hand washing, wearing a face covering and social distancing.
---
Christina is a clinical oncology social worker and the psychosocial content editor at OncoLink. Christina blogs about resources available to the cancer community, as well as general information about coping with cancer practically, emotionally, and spiritually. Christina is also an instructor at the Penn School of Social Policy and Practice. In her spare time, she loves to knit and volunteer with her therapy dogs, Linus and Huckleberry. She also loves to travel, cook and is an avid Philly sports fan.